Kablooey Elite Trailer Pads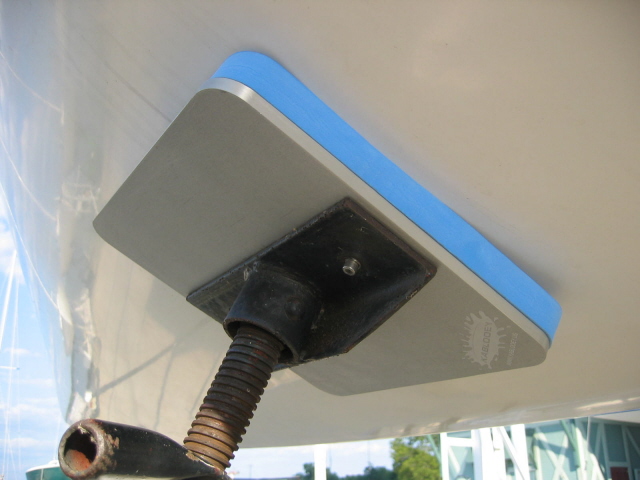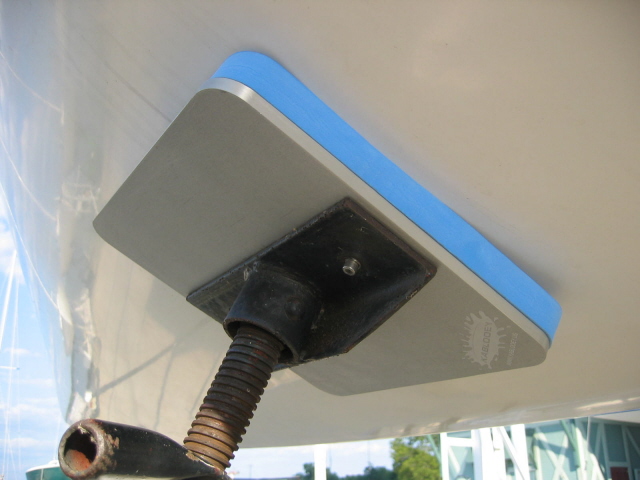 Kablooey Elite Trailer Pads
Designed with anodized aluminum plates that will NEVER wear out and a unique hydrophobic, closed cell foam pad that is extremely durable.

The foam is very dense and provides the ultimate protection for your hull. It is u/v resistant, rot resistant and does not retain water - It will not hold water against the boat. This foam cradles your boat and conforms to the hull so it won't create hard spots and leaves no marks or scratches.

A smooth, well cared for hull is simply FAST!

Comes with standard 7 inch and 7.25 inch bolt hole patterns that fit most trailers - can be modified for an additional fee. Two 18-8 stainless steel 1/4-20 machine screws, with washers and complimentary hex key are also included.

This item not eligible for free shipping. (wt 33 lbs set of 6)

Shipping charge for set of 6 pads $30 via USPS - for other shipping options please email for details.

Price shown is PER PAD.